Case: Track and manage contact interactions in your CRM
The CiviCRM Case module is a tool for tracking and managing sequences of interactions between people in your organisation and contacts in your CRM. It's similar to a case management system.
Cases are used to track complex interactions or communication processes. A case can be used to:
Record the interactions you have with your contacts through the Case Module

Record your outputs of service for internal and external government or funding reporting purposes

Configure custom case and activity types to simplify day to day interactions

Add custom fields to capture other relevant data and identify unmet needs
OPEN A NEW CASE AGAINST A CONTACT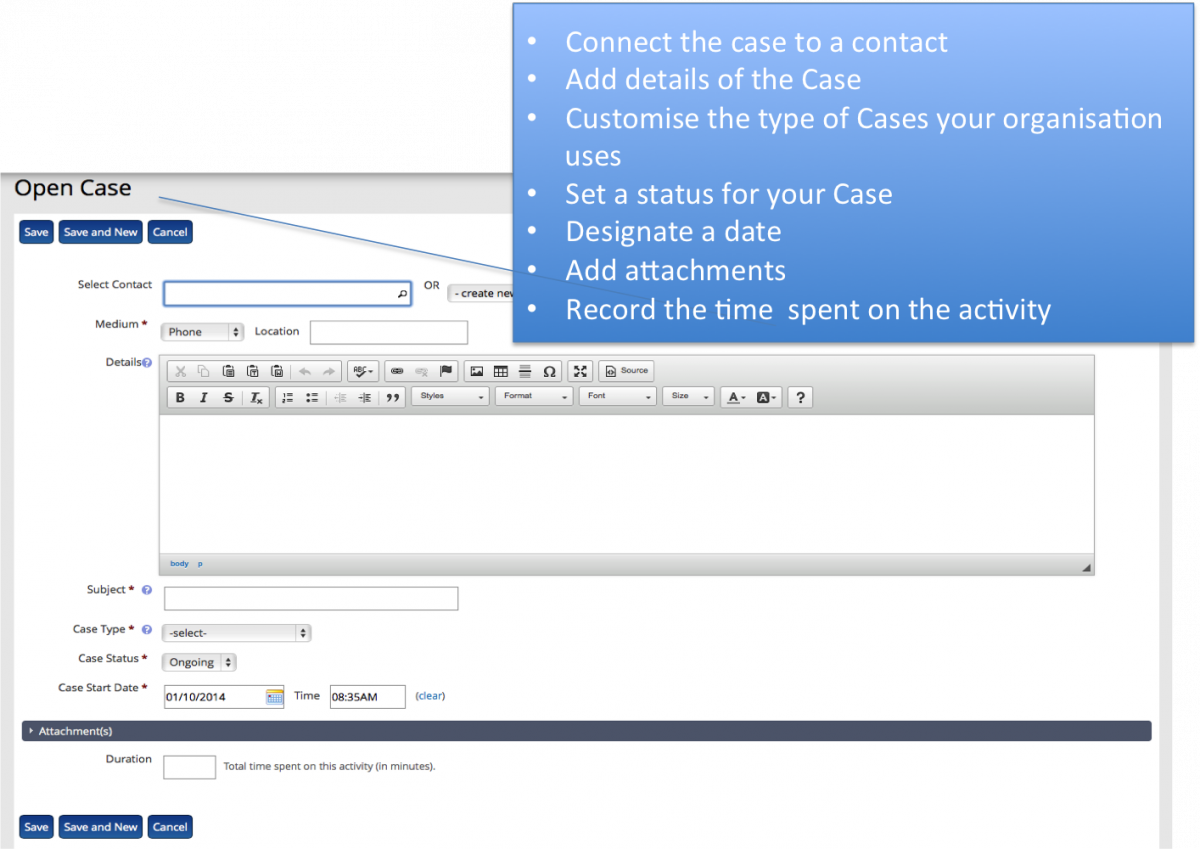 CASE MANAGEMENT
Track a specific workflow or set of procedures that must be followed and that involves a number of different organisational staff in varying roles

Quickly identify the progress and status of a task (activity)

Identify the people involved in the case as well as their role(s)

Automates the task of remembering and scheduling follow-up activities.

SCHEDULE FOLLOW UP REMINDERS
Schedule follow up activities that will be emailed to you as a reminder
​