Event: Run events and minimise administration
The CiviCRM Event module provides a set of tools for running events and minimizes the amount of administration required. In your CRM, an event is something that happens at a specified time, with a registration process, and has participants.
CommunityCRM can configure the Event component to help you to organise and hold events by:
Facilitating self-registration for participants, including online credit card payments
Allowing you to track event sign-ups, cancelations, and attendance
Allowing you to check participants in on-site at the event from any computer with an internet connection
Streamlining event set-up for similar, recurring events with event templates
As with all CiviCRM components, CommunityCRM can integrate the Event module with other parts of your CRM. For example, we can configure your system so that you can promote the event to a targeted list and communicate with event participants via email before and after the event using Mail.
EVENT TYPES
Your CRM comes with pre-existing Event Types.

Should you require additional ones, CommunityCRM can configure these for you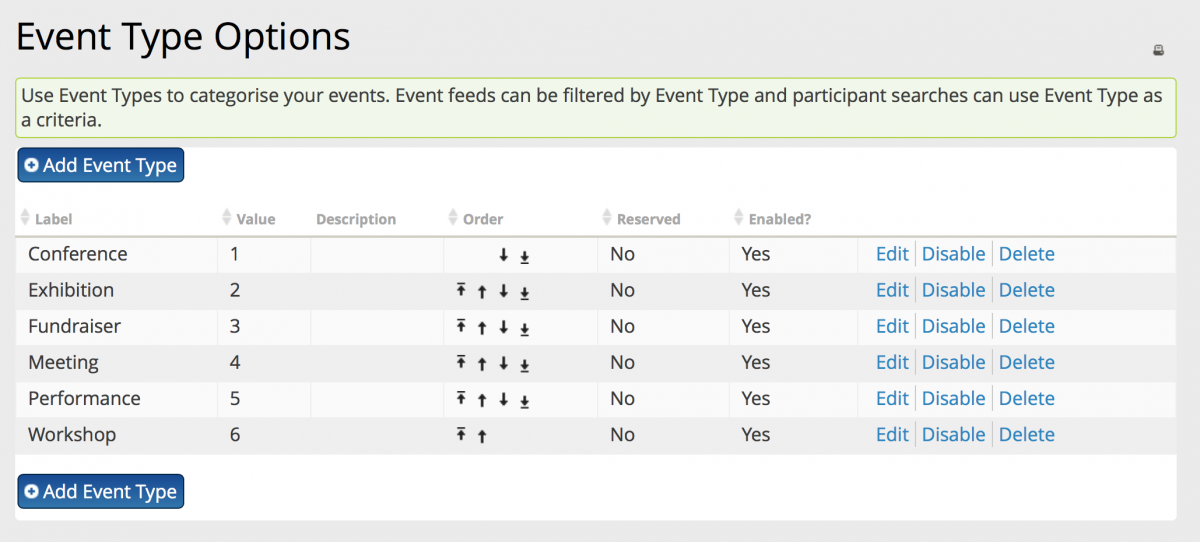 PARTICIPANT ROLES
It also includes Participant roles and CommunityCRM can add further roles as per your organisational requirements

PARTICIPANT STATUS
CommunityCRM can configure participant status if those that pre-exist in your CRM are not sufficient.
​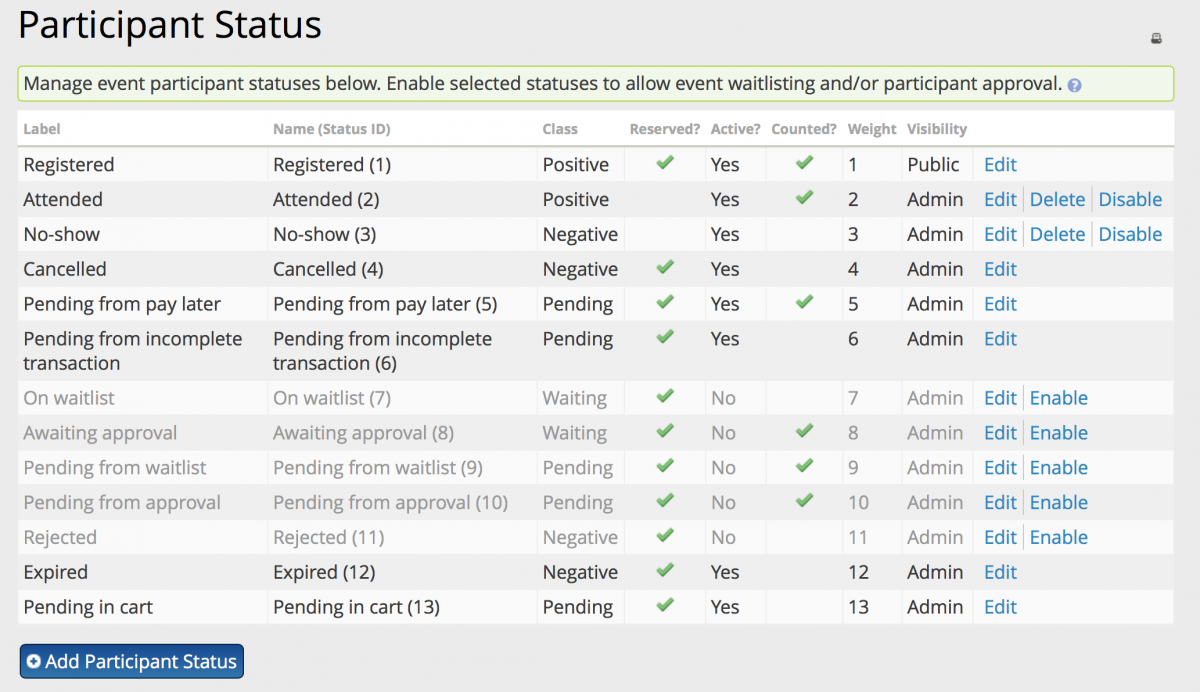 NEW EVENTS
Creating a new Event is very easy through the Event menu link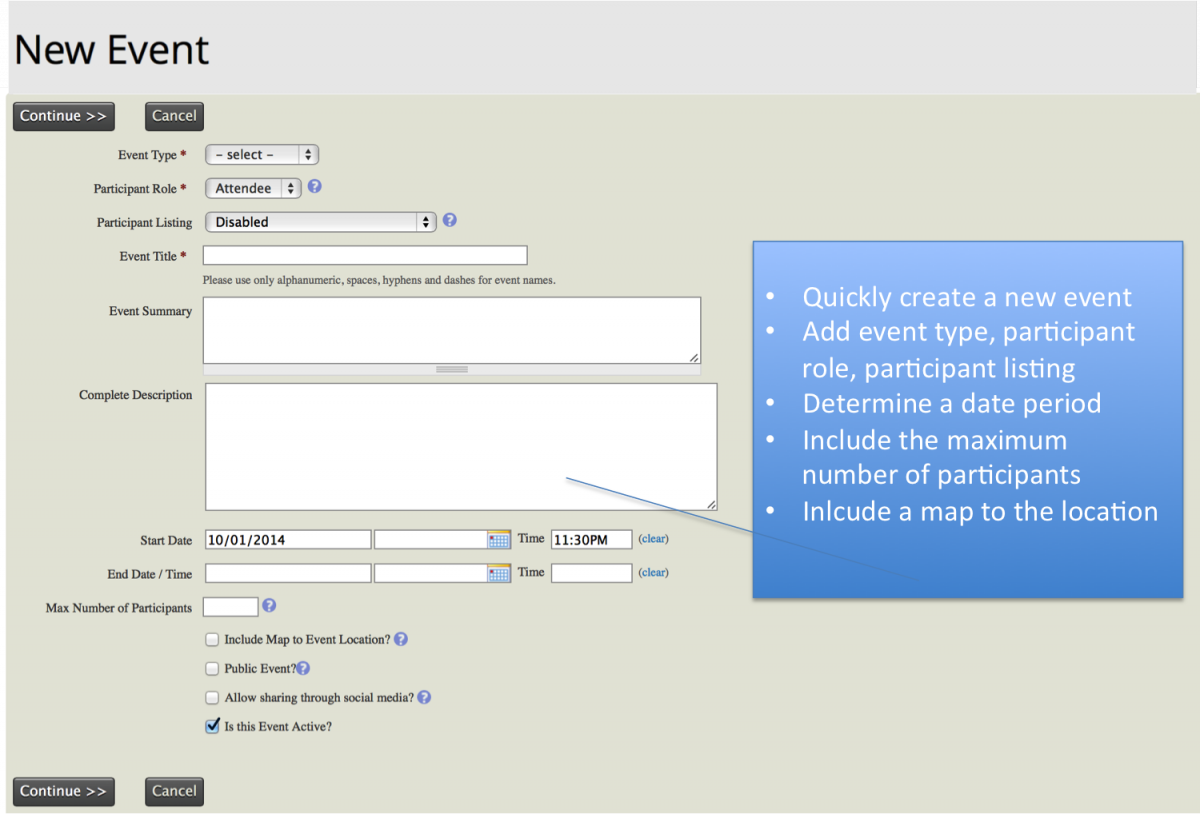 EVENT TEMPLATES
If you need to set up a number of events with similar configurations, you can streamline the process using event templates.

EVENT DASHBOARD
The Event module dashboard displays an Event Summary table.

View a summary of up to 10 scheduled and recent Events.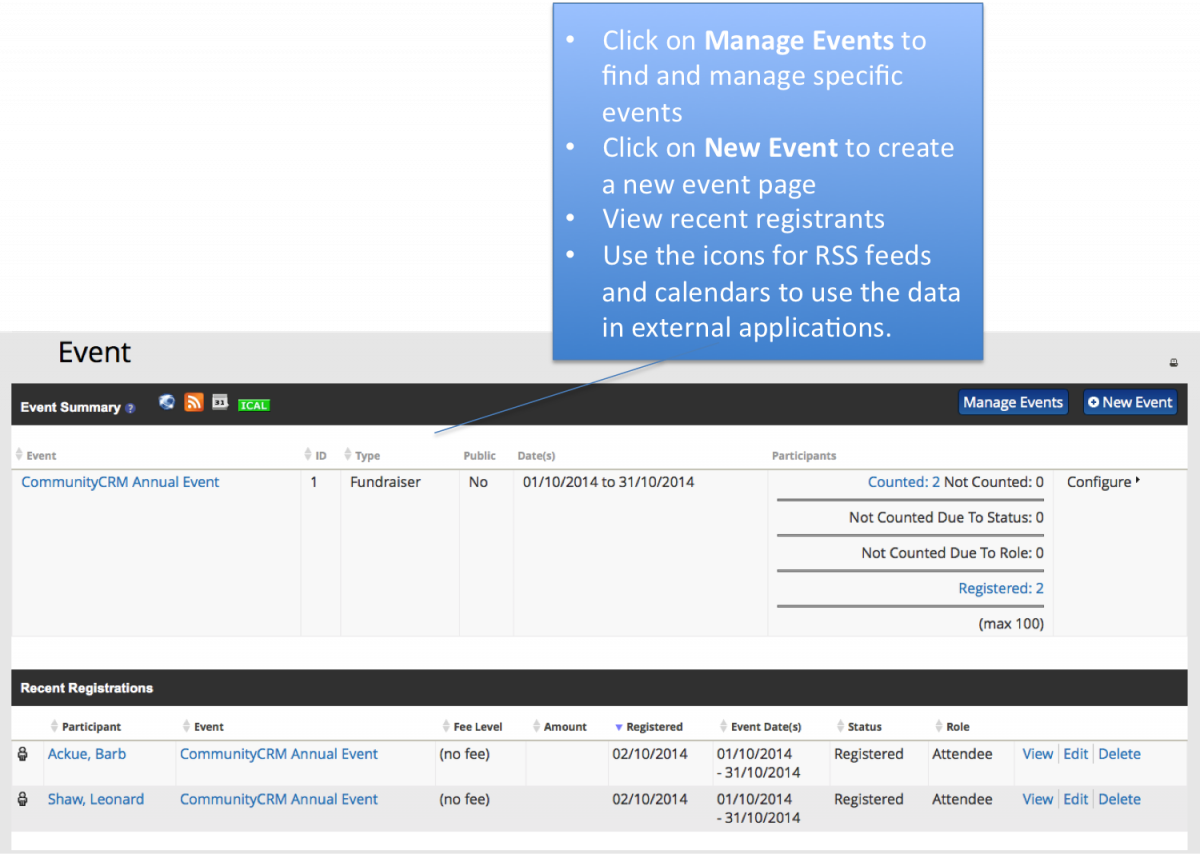 FIND PARTICIPANTS – PERFORM BULK ACTIONS
Find participants for any event with a variety of criteria

Perform a variety of actions on the results of your search by choosing options from the action drop down list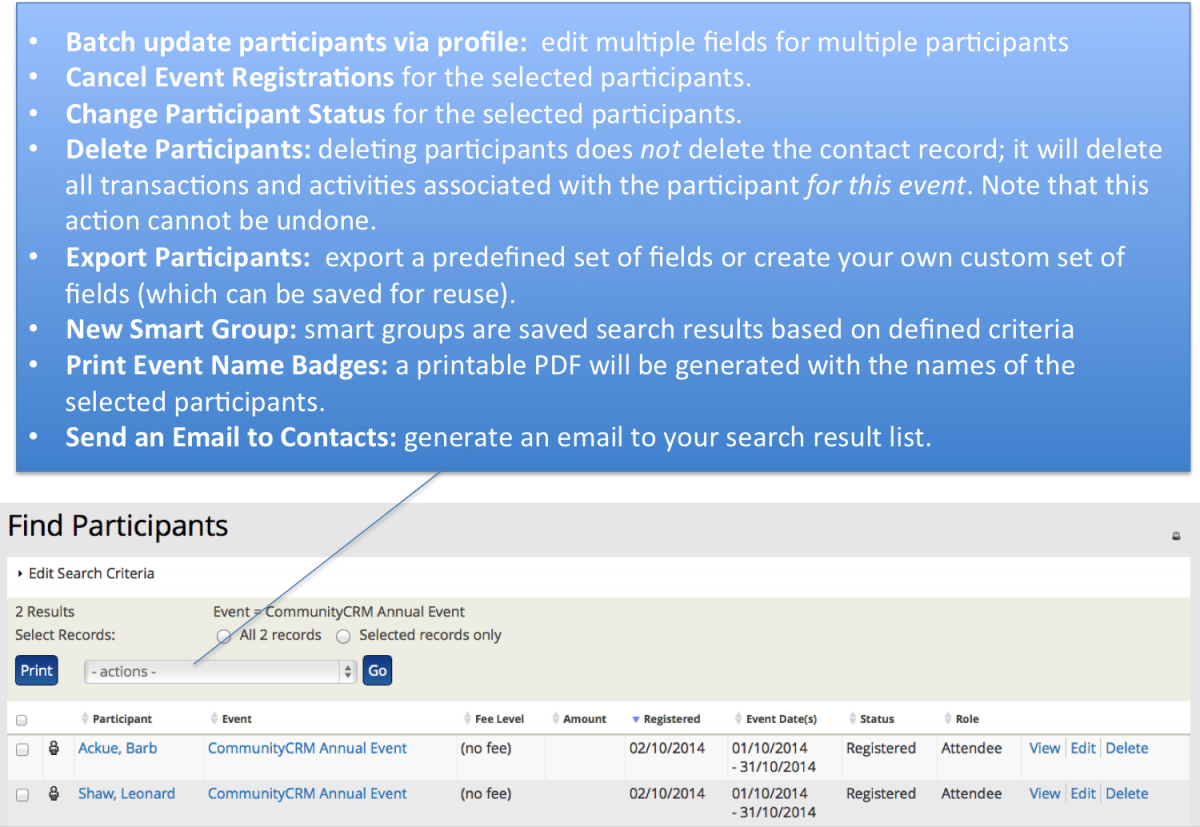 MASS REGISTRATION
Your CRM also offers the time-saving feature of registering multiple contacts for an event at one time (or as a "batch)